James McCormack
Marcie Gray
James McCormack
My personal link to nutrition is probably similar to everyone else's—I eat food and I want to enjoy eating food. I am not a dietician; I am not a medical doctor—I am a pharmacist by training and a professor in the Faculty of Pharmaceutical Sciences at the University of British Columbia in beautiful Vancouver.
My overall philosophy in my job at UBC is similar to Jon Stewart's, host of the popular Daily Show for 16 years. In 2015, during his last soliloquy as host of that show, he said, "There is very little you will encounter in life that has not been, in some ways, infused with bullshit," and that "Detecting bullshit … is a pleasant way to pass the time—like an I Spy of bullshit." Medical treatments and recommendations are in no way immune from an infusion of bullshit—in fact, they are ripe for it. To that end, I have spent my career of more than 30 years engaging with and attempting to help tens of thousands of amazing health-care professionals (physicians, pharmacists, nurses, physician assistants, naturopathic doctors, dieticians, dentists, and the occasional veterinarian) incorporate and understand the best available medical evidence for hundreds of different medical conditions and thousands of medications.
Over the years, I have given more than 500 presentations at medical and nonmedical meetings and conferences on wide-ranging topics in health care. I have also published more than 130 articles in the peer-reviewed medical literature, and on February 22, 2020, one of these publications made the cover of The British Medical Journal, which is ranked 4th among general medical journals in the world. For me that was very cool. In the past, I have been an editor for two popular medical textbooks: Therapeutic Choices and Drug Therapy Decision Making Guide.
I cohost a podcast that's one of the world's most popular when it comes to primary care medicine, with listeners downloading up to 30,000 podcasts every month. The podcast is called the Best Science Medicine podcast ("BS Medicine" for short), and I cohost it with Mike Allan, a family physician. We've spent the past 12 years assessing medical evidence and sharing it with health-care providers to help them care for their patients. Importantly, we try to make it interesting, lighthearted and fun. In addition, I also create medical musical parodies on YouTube – check out my channel – which cover topics such as evidence-based medicine, shared decision-making, over-diagnosis, guidelines and choosing wisely.
Marcie Gray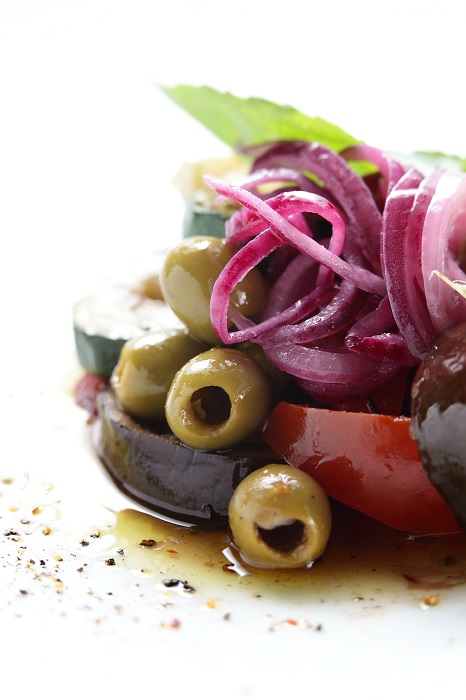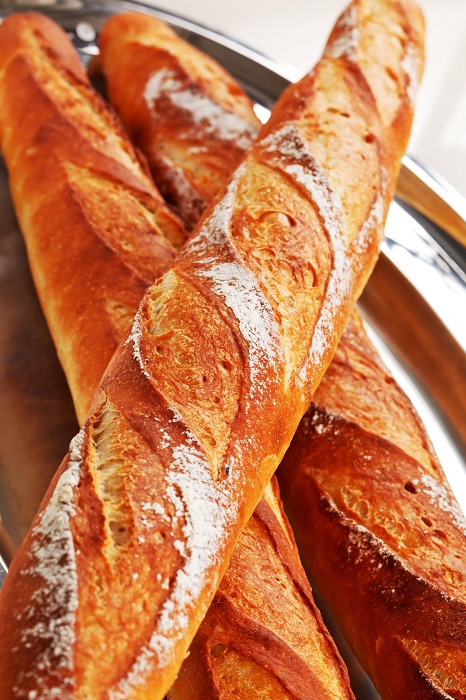 So much of the advice about how to eat healthy feels like a warning or even a threat, with our lives on the line. Think about it: from the latest studies in newspapers to late- night infomercials to magazine covers to your doctor's office to gossip at a party, there is always some lurking author, friend, scientist, well-meaning health-care provider or company warning us that a certain food or diet is vital in order to improve our health and live longer. There are diet books specifically about broccoli, blueberries, bread, butter, beef, bacon, beer, and beans—and that's just the letter B. There are nutrition books for sports in general, for football, for soccer, and for running. There are books about eating for your brain, your heart, your stomach, your intestines, your liver, your skin, your thyroid and—I kid you not—your vagina or your penis. And then there are diets by a hundred different names: Atkins, DASH, Ornish, Pritikin, South Beach, Zone … need I continue?
The promises and warnings never end. But have you noticed how they always seem to be consistently inconsistent? And what do these promises and warnings create? Fear, uncertainty, guilt, shame, and, far too often, unrealistic results—and also, far too often, a lot of profit for the seller.
I have a different food proposition for you to chew on. Brace yourself.
It begins with a question. What if the following choices don't actually make much, if any, difference to your health?
Drinking 2, 4, 6 or 8 glasses of water a day
Drinking 0, 1, 2 or 3 alcoholic beverages a day
Eating 2, 3, 4, 5, 6 or 7 servings of fruits and vegetables a day Eating 0, 1, 2 or 3 eggs a day
Adding salt to food
Restricting or increasing the amount of carbs, fat and protein Adding sugar to 1, 2, 3, 4 or 5 cups of coffee or tea a day Being a meat eater, a vegetarian or a vegan
Eating a doughnut, cheesecake, ice cream, or chocolate Drinking a glass of milk or a soft drink a day
Eating an apple a day
"Wait a second," you might ask, "are you actually saying that I've been drinking gallons of water, cutting out salt, and going without dessert, all in the name of health … and all this effort probably doesn't make much and sometimes any difference?"
Yes. In The Nutrition Proposition, that is precisely what I am saying, and chapter by chapter, food item by food item, I will show you the evidence. Admittedly, it is tricky to search out and appraise the best available evidence on nutrition and then put it into a context for you as an individual rather. If it wasn't so challenging, we wouldn't have a countless number of diet books and authors from all ilks seemingly disagreeing with each other. Fortunately, evaluating evidence is my field of expertise. I've spent more than 30 years helping thousands of health-care professionals—from physicians to pharmacists to nurses to dieticians to naturopaths to dentists and even the occasional vet—interpret and incorporate the best available evidence for hundreds of medical conditions and thousands of medications.
Now, with The Nutrition Proposition, I've turned my focus and skills to the evidence about what we eat. My goal is to, as clearly as possible, help you interpret, contextualize and understand what the best available evidence says about nutrition. And perhaps more importantly, what it does not say and could likely never say.
Along the way, I'll outline the best evidence we have for many of the foods you know and love. We'll find out if the latest evidence on, say, red meat or white wine or black beans, is even useful. I guarantee the evidence will surprise you. It surprised me. Most importantly, I want this information to empower you.
What I'm not here to do is tell you what to eat. Or what not to eat. This is what makes The Nutrition Proposition unique among books on nutrition. And why would I? Chances are your diet, if you are eating in moderation—more on that later—is pretty darn reasonable.
So, for now, stop worrying about food, grab whatever you want to eat or drink, and let's get down to the facts.
Bon appétit.